Posted in : Applications, Azure, Microsoft, Office 365, Other, Teams, Windows Server By Adam Clark Translate with Google ⟶
4 years ago

New features and cool stuff – Microsoft 365, Office 365, Azure, Edge, Windows 10, and everything else Microsoft
There are so many cool things you can do with new types of disruptive technology that was not even imaginable a decade ago. Impressive progress has been made across several disciplines within IT, and it doesn't look like it will slow down at all. Automation, augmented reality and analytics, AI-driven development, and digital twins just to mention a few areas that come to my mind as examples of groundbreaking new tech-trends – thanks to Gartner's report Top 10 Strategic Technology Trends for 2019. All of these new technology trends are possible thanks to extremely talented researchers, mathematicians, and developers to name a few. A lot of this new tech is built on or with technology from Microsoft – that's why Microsoft Build is such an interesting conference.
Even though my daily work is around project management, end user computing and the operations side of digital infrastructure, I'm always curious on what's to come and try to find the next big thing or cool features that can improve the EUC-experience for all of our current and future customers.
One impressive technology, albeit rather old, is virtual presence and live online streaming. That's something I'm very thankful for a day like this. Last evening and night, was the first day of Microsofts annual developer conference Build in Seattle, WA, and I was able to watch a few hours of presentations from my couch instead of having to go to the US. Even though attending in person would have been a bit more exciting and fun, my couch is much better than nothing at all. 😃
Being able to listen to Microsoft vision and plan for the future, and also learn about the latest new features from the couch might not sound reasonable for everyone, but a completely logical move to me.
After a good night's sleep I have been trying to come up with a list of the most interesting parts from the presentation I saw last night, from a EUC standpoint. Obviously, there will be lots and lots of more neat new features and updates to products presented during the conference but that might be for another blog post.
Microsoft Edge Chromium
Three major updates were announced for Microsoft edge last night. Thanks to Microsoft's decision to move to a fork of the open source browser Chromium my bet is that we will see a lot of more news around the browser in the months to come.
If you would like to try the new public version of the Edge Chromium browser you can do so here!
IE Mode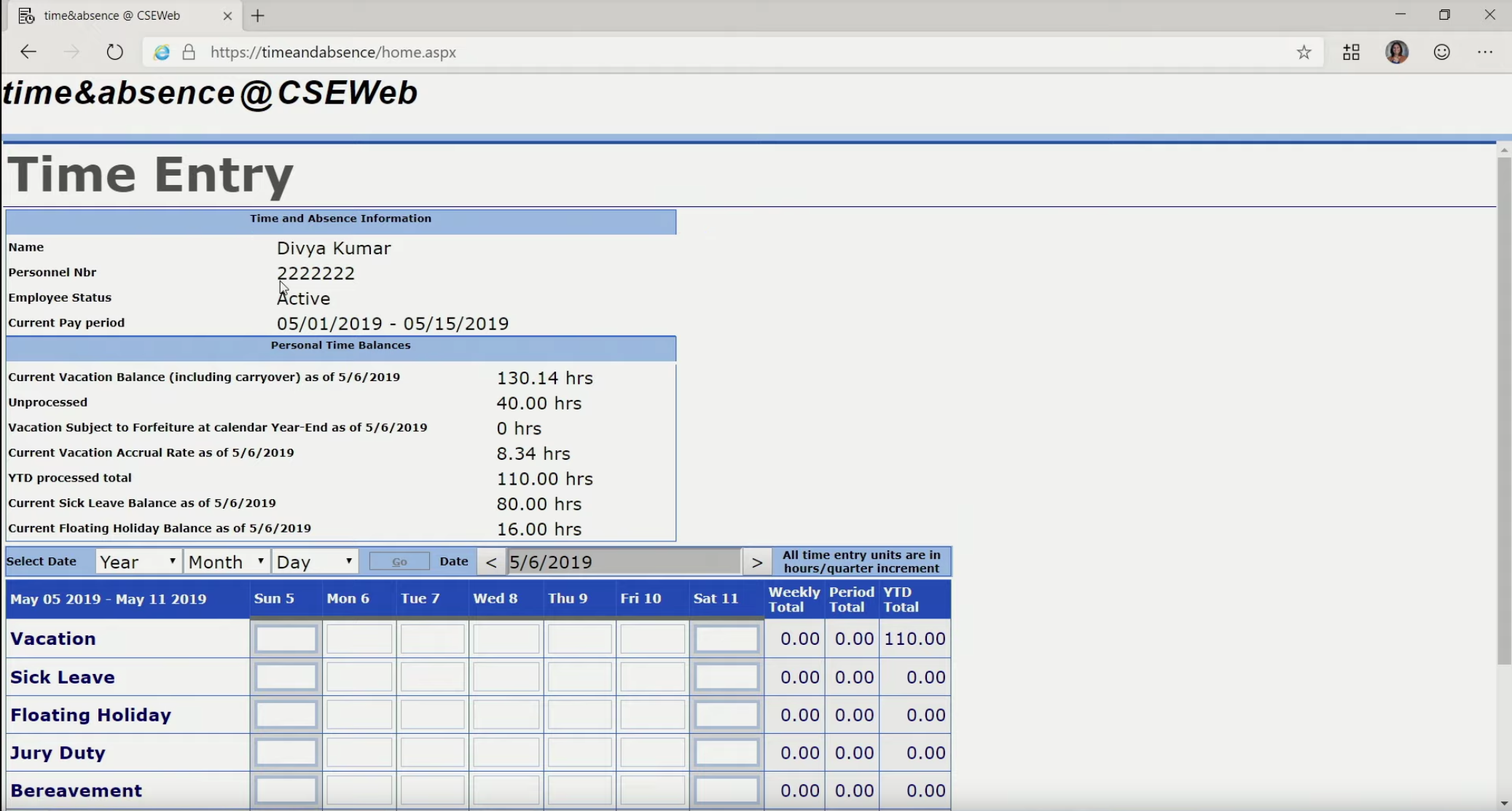 This is a big one for EUC enthusiasts like myself. There has always been a push-pull struggle to decide on which browser to use for end users in an enterprise environment and that usually, not always, has to do with compatibility to do.
Microsoft's announcement last night hopefully means that we won't have to trade off new features in modern browsers and being able to work effectively in old and legacy LOB applications. I think we all can agree on the fact that most bigger enterprises have a handful of "extremely important" old web apps that won't disappear in the forseeable future.
What Microsoft announced is the possibility for Edge Chromium to load an old web app straight into the new browser but with the old Internet Explorer rendering engine. Previously Edge started a separate IE-process and users had to switch between the two browsers, this news means that you can have IE-tabs and Edge Chromium-tabs within the same browser, really neat.
IE Enterprise Mode works well, but I think this will be much much better. We'll see!
Collections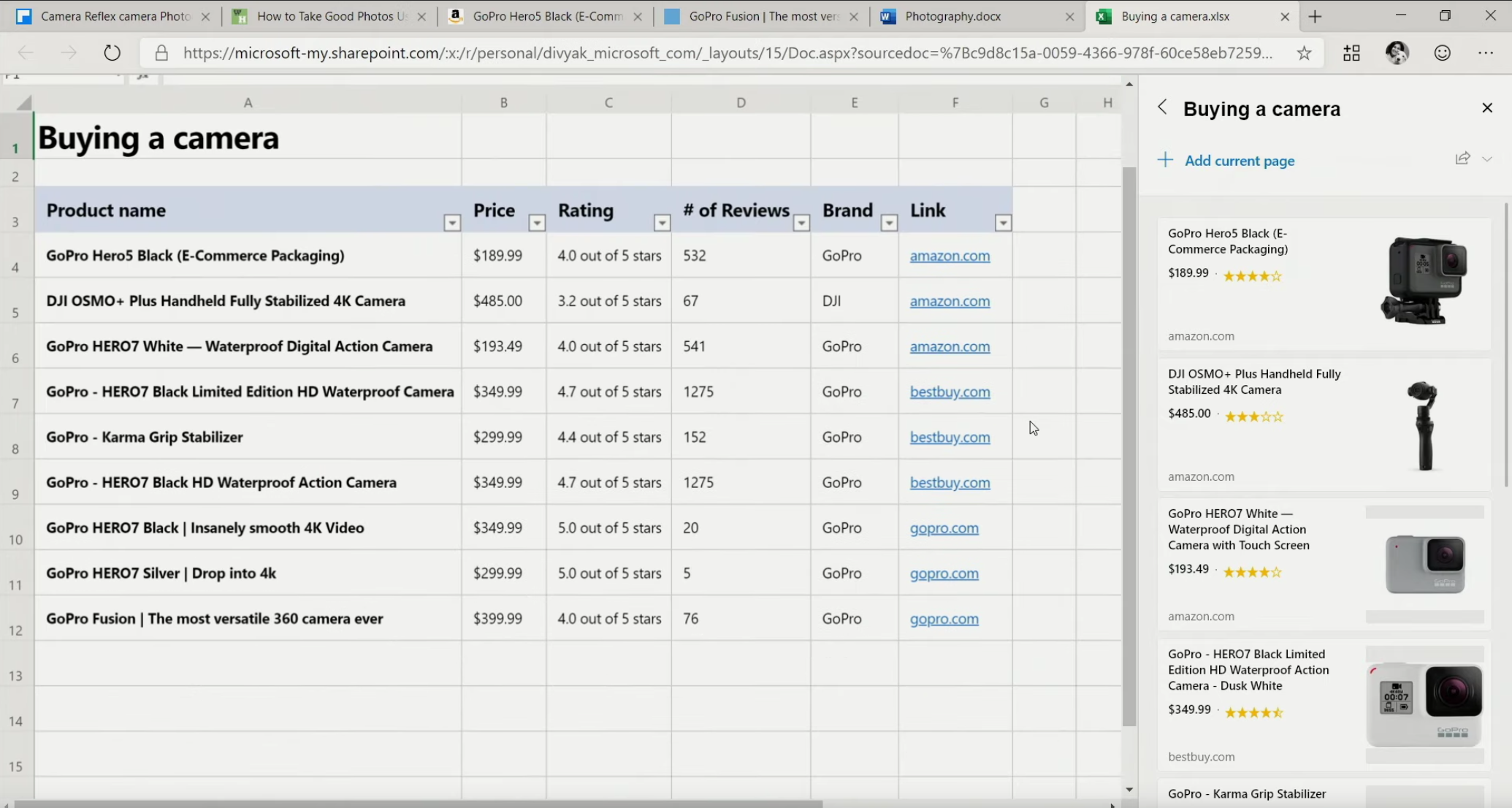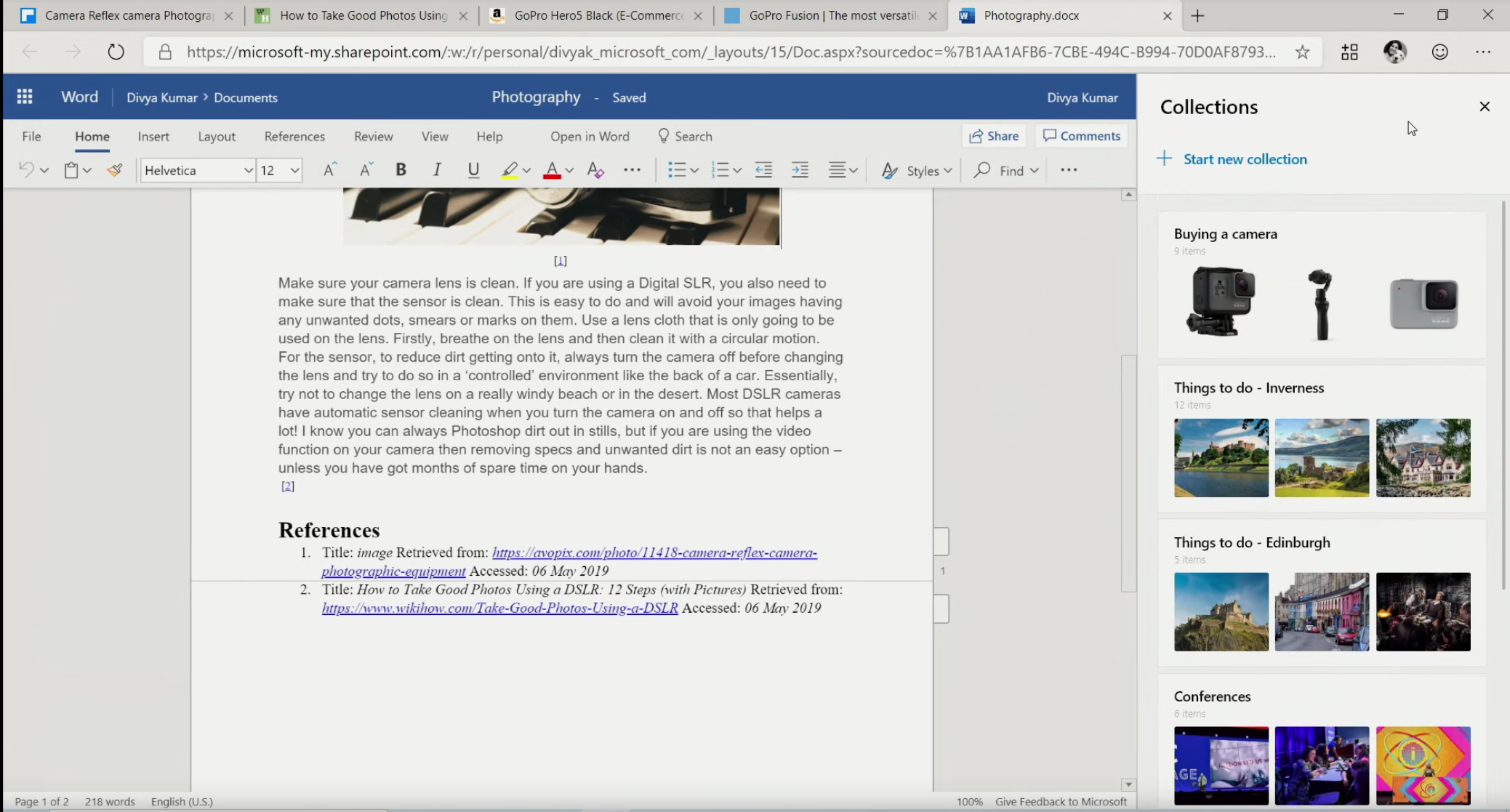 Another cool feature presented during the keynote was Collections. In summary, I'd say that is the next generation of the old favorites feature. You will be able to create collections of links, pictures, text, and other information within the browser.
If you want to it's then possible to export/share that collection with your co-workers via Excel or Word. The Edge Chromium browser generates good looking files with headers, aligned pictures, and URLs/sources.
Privacy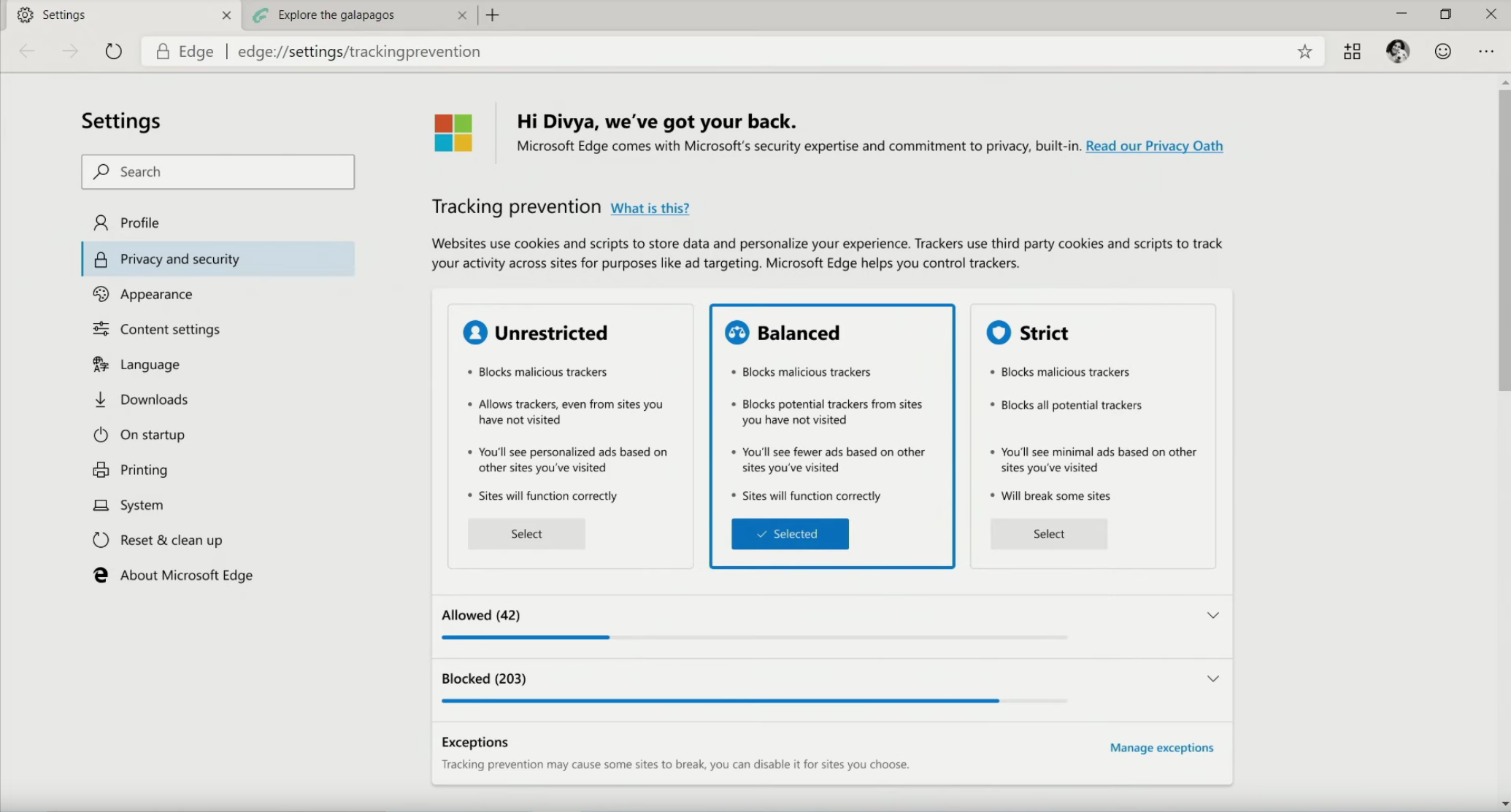 You will be able to select from one of three predefined privacy configurations. Unrestricted, balanced or strict. The strict mode blocks most trackers and trackers but sites might break. The unrestricted is the complete opposite, and the balanced mode is what we swedes say is lagom – not too much, not too little tracking.
The World's Computer (Azure)


It's no surprise to see that there's a lot of focus on Microsoft Azure during the conference. Some interesting news that might be of extra interest for the EUC community I'd say are these:
Of course, there are loads of other new features but i found these to stand out.
To see all Microsoft Azure announcements, check out this link.
Windows Terminal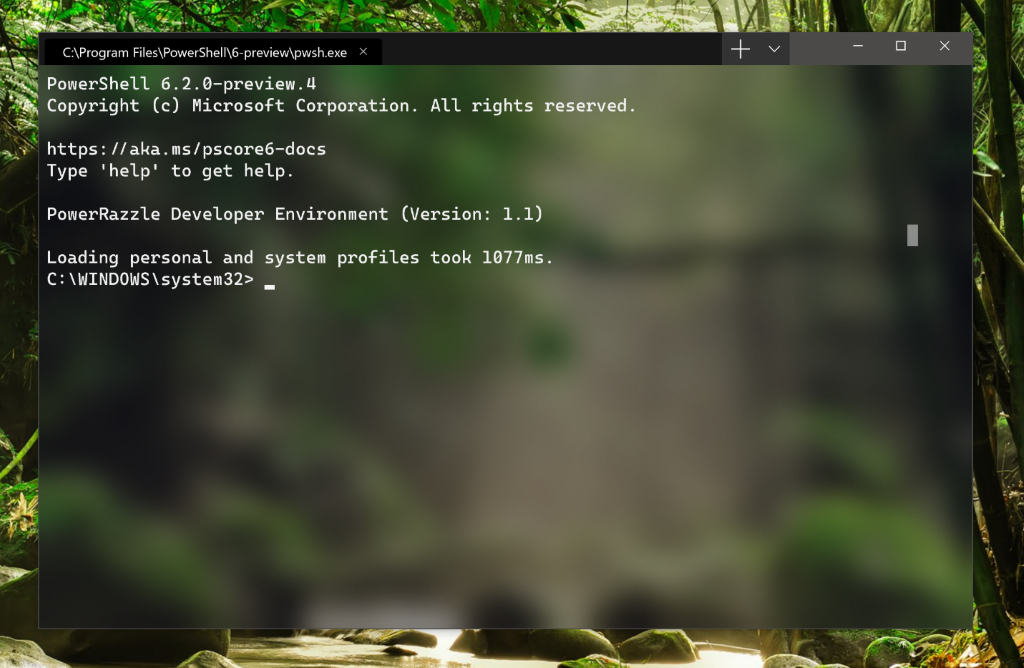 WOW! Finally, the old terminal will be replaced with something new! The new terminal will support shells like Command Prompt, PowerShell, and WSL.
To get a glimpse of the amazing future of Windows Terminal, check this out.
The new console is open source and you can build, run, test, for the app right now. Their repo can be found here.
Key features according to Microsoft is:
Multiple tabs
Beautiful text (GPU accelerated DirectWrite/DirectX-based rendering, emojis, powerline, icons, etc.)
Lots and lots of configuration possibilities (profiles, tabs, blur/transparency/fonts… you name it)
So, get a new graphics card and get started working in the new terminal 😃
Office 365 Fluid Framework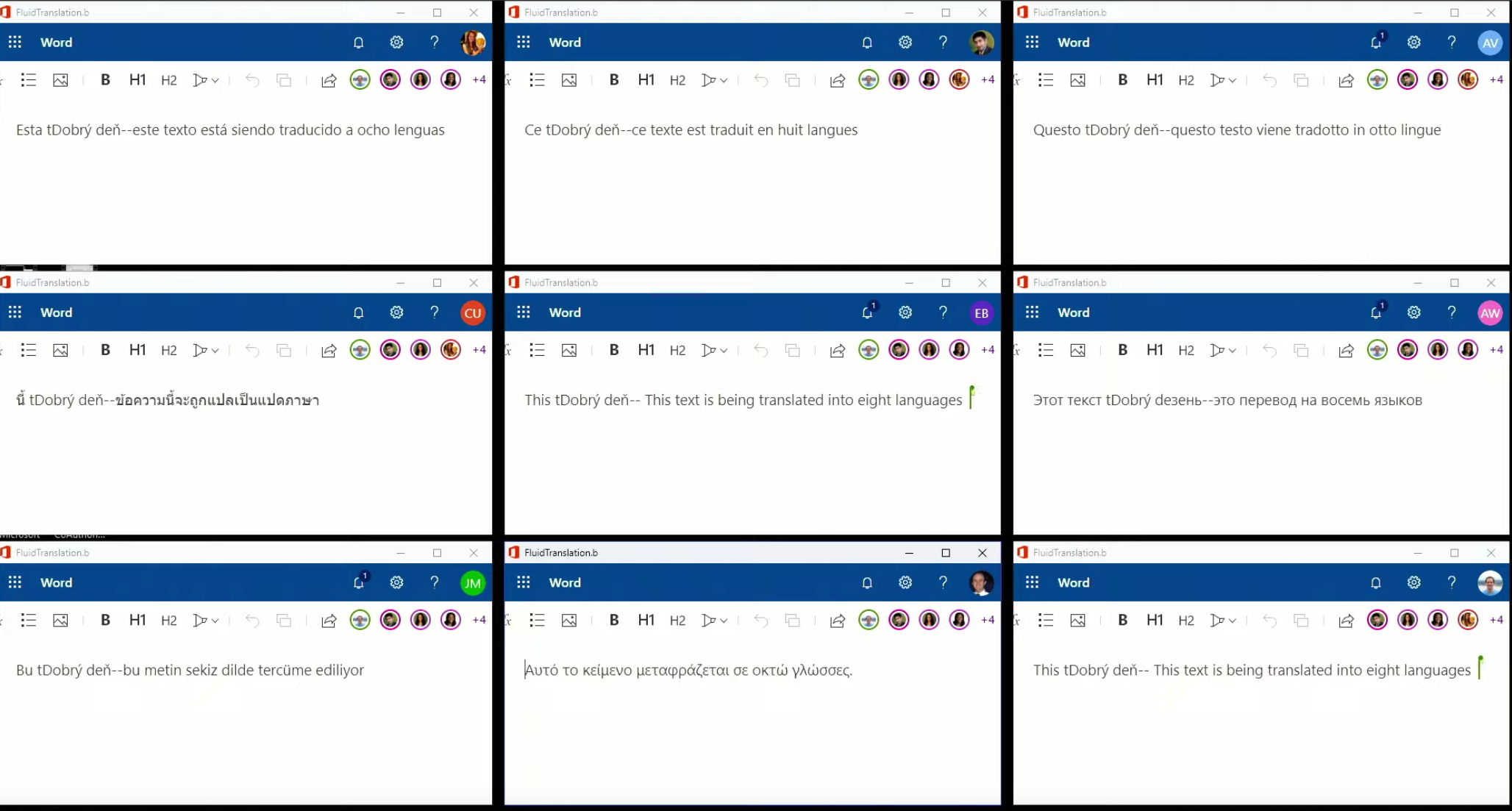 A new framework called the Fluid Framework was announced. The new framework will make it seem like users are working together in real time, charts and presentations will be updated in an instant, and translations into loads of languages will be live.
During the keynote, the presenter wrote in a document at the same time as others did, and it really looked like there was no latency. The live translation part was really cool and I recommend you to watch it in action to get why this is something that might be of real interest for your business.
Watch it in action here.
Windows Hello, FIDO2 certification


Windows Hello is now FIDO2 certified. What does that mean?
Without digging into the details the new certification hopefully means that more websites and online services will be able to allow other forms of authentication than just username/password. Passwordless authentication is proven secure and with Microsoft adhering to the new specification it will be easier to allow user-friendly authentication methods like fingerprint and face recognition.
FIDO2 is the overarching term for FIDO Alliance's newest set of specifications. FIDO2 enables users to leverage common devices to easily authenticate to online services in both mobile and desktop environments. The FIDO2 specifications are the World Wide Web Consortium's (W3C) Web Authentication (WebAuthn) specification and FIDO Alliance's corresponding Client-to-Authenticator Protocol (CTAP).
Windows Subsystem on Linux 2 (WSL2)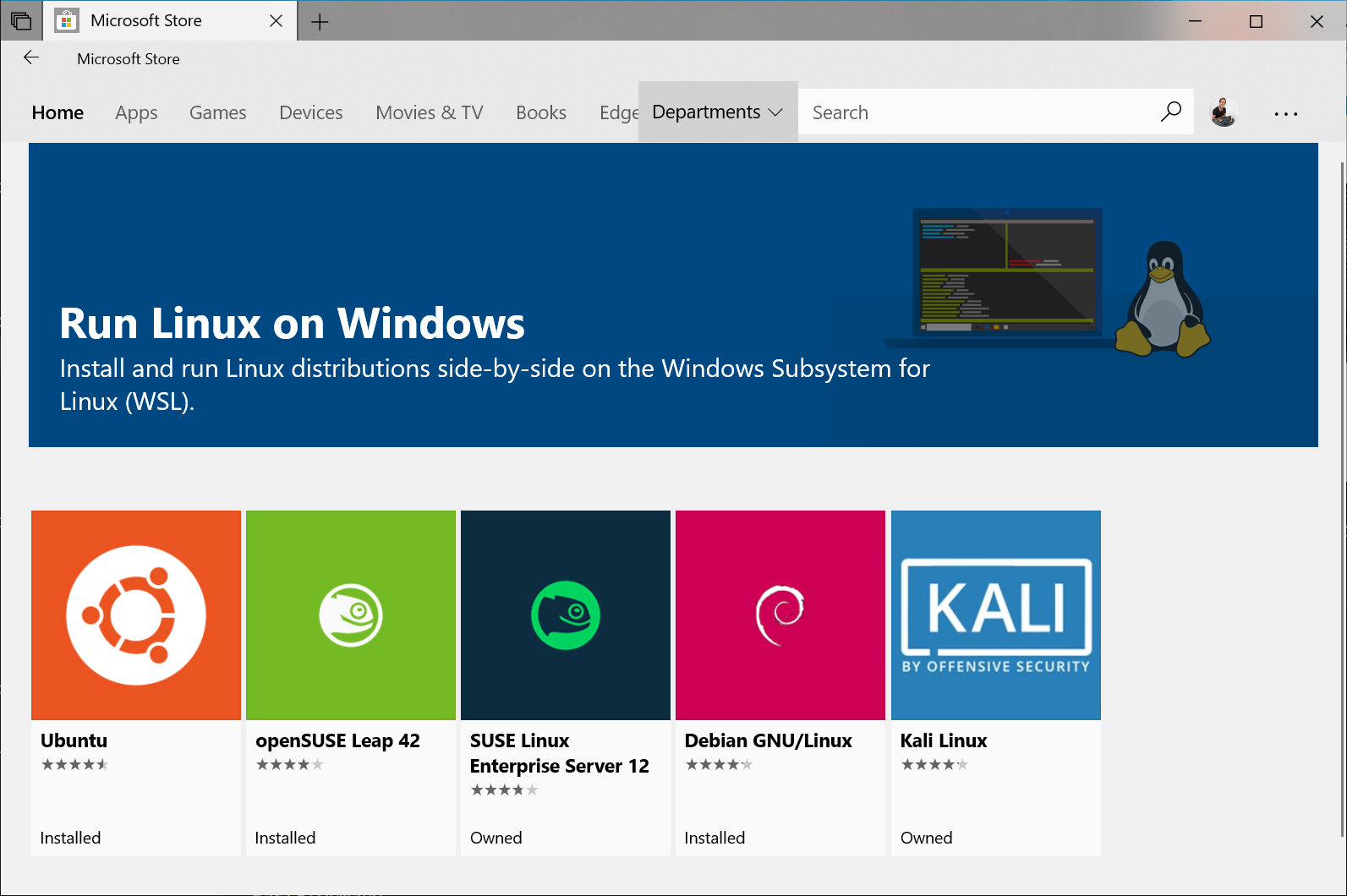 The new version of WSL will be running from a completely open source Linux Kernel that Microsoft will build themselves. There are probably 100s of reasons why Microsoft do this but one of them is performance. The kernel version will be 4.19 which is the same version that is used by Azure.
The new WSL-version will make it possible to run containers natively which means that locally hosted Virtual Machines won't be necessary anymore.
Like before there won't be any userspace binaries within WSL which means that we will still be able to select which flavor we want to run.
The first public versions of WSL2 will be available sometime this summer.
Honorable mentions or too cool not to mention
Mixed reality services within Teams and Hololens, for example, the live Spatial meetings using AR
Hololens 2 and the Mittel presentation
Cortana updates where the AI Bot is integrated and helps even further with scheduling and assisting you during your workday
All news regarding containers, Docker, and Kubernetes/AKS
Microsofts new Fluent Design System
Xbox Live for new devices (Android and iPhone) and new collaborations with game studios
What do you think? Have I missed anything obvious?
Tags : Azure, Edge, Microsoft Build 2019, Microsoft Edge, Windows Terminal, WSL2
Personlig rådgivning
Vi erbjuder personlig rådgivning med författaren för 1400 SEK per timme. Anmäl ditt intresse i här så återkommer vi så snart vi kan.